Our Collaboration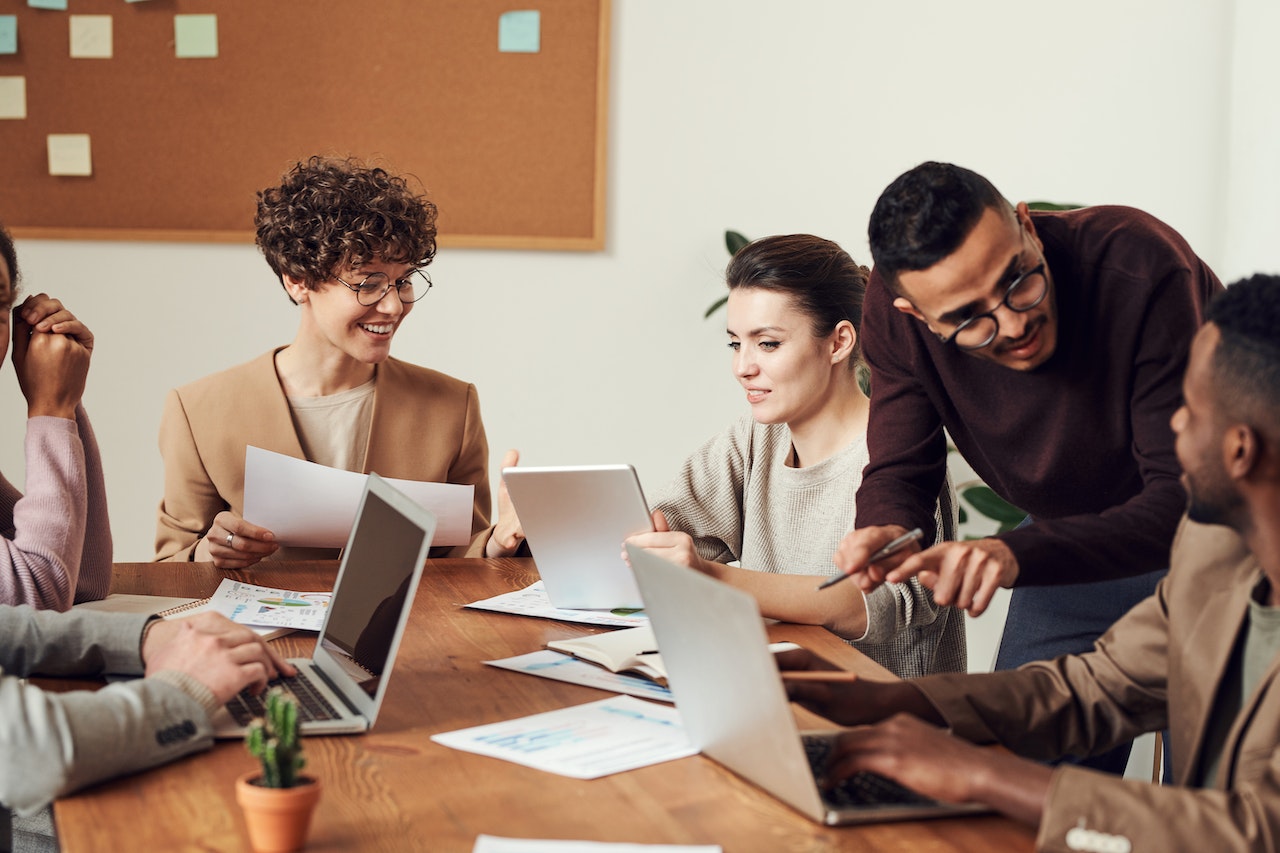 The Importance of Structured Collaboration

I'm an accomplished external communications consultant with a focus on social finance and impact who works only with well-established social finance sector organizations and social impact investing wealth firms.
I understand the value of a well-defined collaboration structure. It's this structure that prevents misunderstandings, missed deadlines, budget overruns, and invoicing disputes, ensuring a mutually beneficial partnership.

But I prioritize fostering external communications collaborations that are both productive and enjoyable. My goal is to build thought partnerships that aren't just successful but also fulfilling for all the professionals involved.
So, below are some policies and procedures that I established over the years I've worked as an external communications consultant. For me, they are keys to our successful collaboration, no matter what project type we undertake.

Independent Consulting Framework

I'm an established external communicator operating under Thrive Media Collaborative, Inc. as an incorporated communications consultant. The Financial Communicator is a division of Thrive Media Collaborative.
I offer my solutions to multiple clients simultaneously, including those in the same sector or industry, under that corporation. I do not sign noncompete agreements.
My primary contact for my clients is a vice president (or higher) of communications who has decision-making authority. So, disputes are rarely an issue.
The work process below ensures engagements that are compliant with existing state and federal laws and for both me and my clients. Here's an overview of my business framework.

Established Independent Business Model

As principal of Thrive Media Collaborative, the success and growth of my business depends wholly on the strategic and operational decisions I make for my business. Our initial discussions will focus on how my expertise and your objectives align so that we may explore a mutually beneficial partnership where my business gains new opportunities and you achieve your communications goals. My role is one of an independent consultant, not a temporary employee, and my success depends directly on delivering valuable solutions and results for clients through my enterprise. So, our initial conversation is not just about identifying your needs but also about establishing the parameters of our professional relationship, and emphasizing the opportunity for mutual advantages of a thought partnership.

Investment and Scope

After our introductory call, we'll outline the scope and investment required from both sides, ensuring clarity and mutual benefit. I will invoice you for any financial investment we agree upon through my corporation, and you will render payment via its bank account or other payment processor.

Engagement Terms

Whether it's a one-off consulting project or a longer-term engagement, we define the scope and duration of our engagement in a formal contract. We only will work under a fully executed contract between your organization and my corporation as defined further below.

Client and Consultant Autonomy

I bring my expertise your organization as an independent consultant, without expecting guaranteed work from you. I work during the hours and from a remote location determined by me using tools and equipment. I don't typical travel to client offices, but when I do, I'm compensated for that travel and in office time. Our detailed contract scope of work will further outline my independent work process while honoring mutual accountability. It also will articulate my intent to remain an independent contractor as defined by federal law. Thus, the nature and degree of control remain collaborative, respecting our mutual organizational autonomy.

Specialized Services

My offerings are tailored to the specific communications challenges you identify. Because you may not have professionals on staff with my unique skills, you've determined a need for my consultant expertise. But my services aren't integral to your day-to-day operations.

Expertise and Initiative

I'm a doctoral researcher who's been an independent communications consultant for nearly 25 years. I bring a unique blend of skill and initiative to every project, including advanced analytical, problem-solving, strategic communications and project management skills. The statement of work or other terms of our formal agreement will outline many of those.

Elements of this framework are explained in more detail below.

My Consultative Approach

How we'll collaborate depends on what your needs are. But this overview gives you insight into how I manage projects and client relationships from the first conversation.
Some of this might seem repetitive, but it ensures compliance with established federal regulations and proposed federal rules related to working with independent consultants. It protects us both and sets the stage for a focused, productive collaboration.

Introductory Conversations

Our initial touchpoint usually is email. If we decide to move beyond that, I offer a complimentary 30-minute introductory call. This isn't a sales pitch or a formal communications strategy session.
You may gain a few insights how I think about external communications, storytelling and content development and strategy.

But, the primary aim of this call is to assess your specific communications challenges, the solutions you require, and the resources you have at your disposal, including budget.

Strategic Communications Consulting

You may decide after our introductory call that your organization requires additional strategic support navigating your external communications. If you're not ready for a full engagement, our collaboration will start with dedicated consulting time that I offer on prepaid project basis.

This would involve an ideation session of up to five hours for which you'll pay a fee in advance. I charge a project rate for this consulting session whether it takes one hour or five. I consider all communications during this process as part of our consulting time, including virtual meetings, emails, texts, and phone calls of any length.
We may break our consulting sessions up into blocks of time and we'll agree to a limited time for each, if necessary. But, because I provide so much value during these sessions, I don't bill by the hour.
I will send your organization an invoice for prepayment in accordance with the terms under "Compensation Structure & Payment" below. I will attach a working quote (which simply outlines the deliverables I'll provide) to which you'll agree in writing before we begin our collaboration.
After we complete our consulting engagement, within 48 business hours, I will send you a short, but detailed report of no more than three pages summarizing our discussions and recommended next steps.
Discovery and Blueprinting

For more complex needs—like a communications assessment or full external communications strategy— I will offer your organization a paid discovery project. This involves a written task-oriented project scope in the form of a Statement of Work between your organization and Thrive Media Collaborative, Inc.
I will send your organization an invoice for prepayment in accordance with the terms under "Compensation Structure & Payment" below.
The discovery project culminates with a strategic blueprint tailored to your organization's specific objectives.

This short-term project can end after the discovery process and you receive the blueprint. It is yours to execute yourself, with me, or another consultant. If we agree we can work together, we move to the next step in the work process.

Formal Contractual Engagement

These engagements are for six months or longer. But, before any work begins, we execute a detailed engagement agreement between your organization and Thrive Media Collaborative, Inc.
If you provide your own agreement, after I review it, if I request no changes, I sign the required documents and return them to you promptly so we can begin work. While I may sign a contract with a mutual confidentiality agreement, I do not sign noncompete agreements.
If your contract is more complex than I anticipated, contains terms I don't fully understand, or requires specific clauses to be reviewed, I may consult experienced legal professionals.*
Once we both sign the agreement, your organization will pay the corporation directly, in accordance with our agreement and the payment terms below.
All communications related to contracting or invoicing will be done through the corporation's email address or phone number.

Compensation Structure & Payment

All work done with The Financial Communicator is compensated on a project basis, whether it's strategic communications consulting and related reports, preliminary content drafts you never publish or final content deliverables you do.
That includes pre-engagement agreement strategic discussions with your senior communications leaders or marketing managers, reviews of content or other materials related to your project, or interviews or discussions I conduct with your firm's employees for content deliverables.
Most clients find it more efficient to sign a written agreement with me before we begin any external communications consulting.
You can expect my project fees to be market rate or higher for someone of my caliber.
All invoices are issued by Thrive Media Collaborative, Inc., my corporate entity, will be under its EIN and will reflect the payment terms we establish in writing. I will provide you an IRS Form W-9 in the corporation's name. All payments are made to the corporation.

The Right to Opt Out

As an incorporated consultant, I'm not entirely dependent on any single organization for work. It's possible that during our initial interactions, we may find that we're not the right fit for each other. But, both parties reserve the right, in writing, to decline further engagement at any point.
Final Considerations
The policies and procedures outlined on this page may not encompass all the specific requirements necessary for a collaboration between your organization and Thrive Media Collaborative, Inc.
However, written agreements will always take precedence over the guidelines stated here and any verbal agreements we may have, even those made via email.

Additionally, while the policies and procedures detailed on this page may be incorporated into our final agreement, they are subject to change or expand without prior notice. Any such changes will be duly implemented in ongoing and future client engagements with The Financial Communicator.

Let's Strategize for Messaging Impact

If you're aligned with this structured approach to external communications consulting, I invite you to schedule a complimentary 30-minute introductory call to explore how we can collaboratively achieve your communications objectives.

(*I'm a member of The Author's Guild. See my profile here.)


(c) 2022-2023. Dahna M. Chandler for The Financial Communicator, Inc., a division of Thrive Media Collaborative, Inc. All rights reserved. This page content may not be reproduced or reposted in whole or in part or used for AI applications without express written permission from the author.
(Image: Fauxels on Pexels)